Choose from three roof heights, three body lengths, and Chassis Cab, Cutway and Cargo Van models
CUTAWAY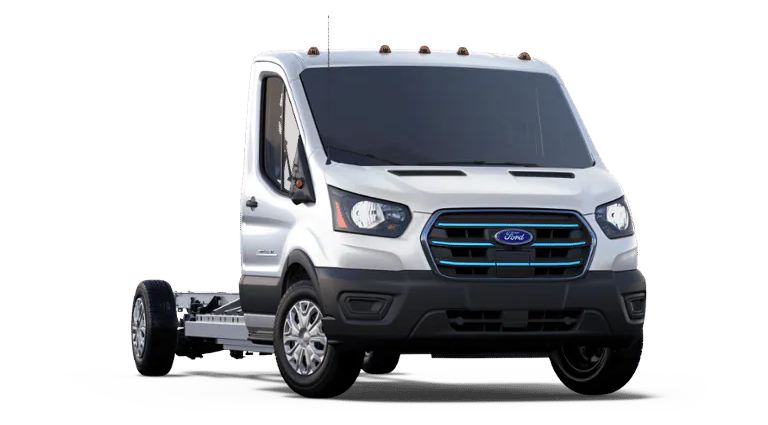 CHASSIS CAB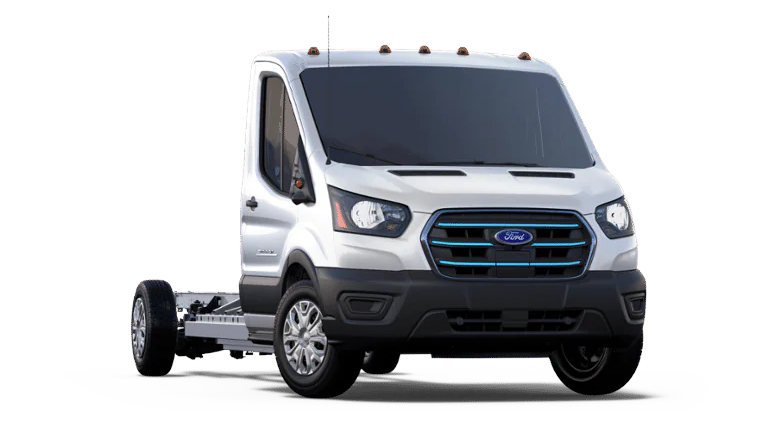 CARGO VAN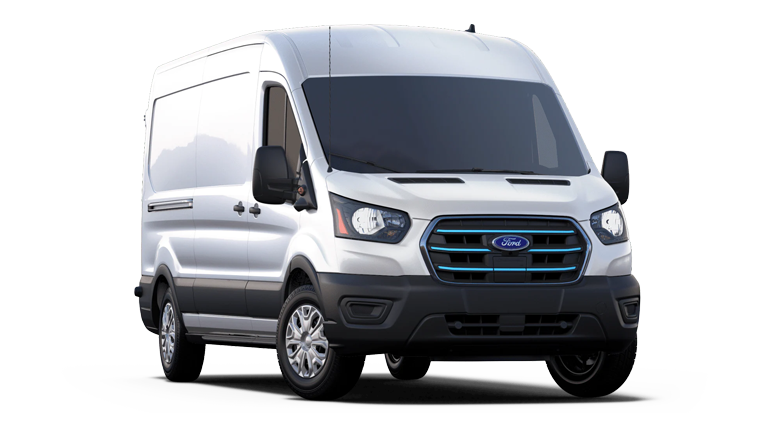 Tailored Range

By leveraging more than 30 million miles of Ford Pro™ Telematics data, we learned that the average daily range from commercial vans in the U.S. is 74 miles. Of course, we also understand that there are days when those distances are higher and recognize the need to adjust for factors such as cold weather. We consequently designed E-Transit with a targeted 126 miles of range (Cargo Van low-roof models).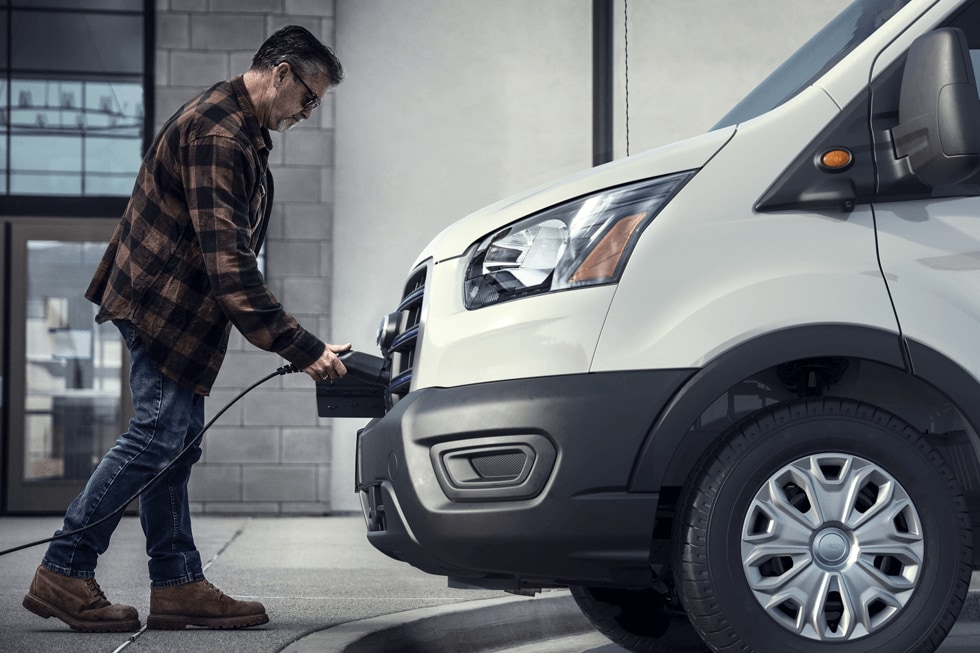 Cost Of Ownership
Did you know that purchasing an all-electric vehicle may qualify you for a federal tax incentive?* And since an all-electric vehicle requires no gas, it may potentially lower scheduled maintenance costs. In fact, scheduled maintenance costs for the All-Electric E-Transit model are estimated to be 40% less than the average gas-powered 2020 Transit over 8 years/100,000 (whichever comes first).
*Please consult your tax professional to determine eligibility and amount of your incentive. The federal tax credit is a potential future tax savings.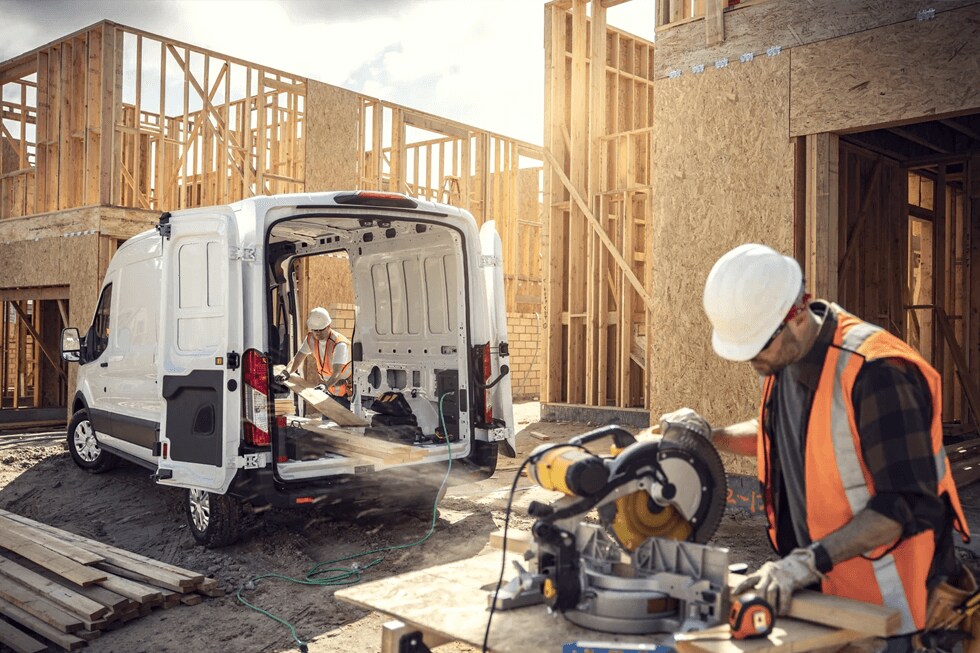 Pro Power OnBoard
Available Pro Power OnBoard* provides 2.4kW of power. Enough to charge the tools you need to get the job done. And since it works while the van is being driven, it's easier to keep things powered between jobs.
*See Owner's Manual for important operating instructions.
Power For Your Business
We built the E-Transit model to help you build your business. So, whether it's helping to reduce operating costs or helping you take on jobs other people can't, you can feel confident the E-Transit van has your back.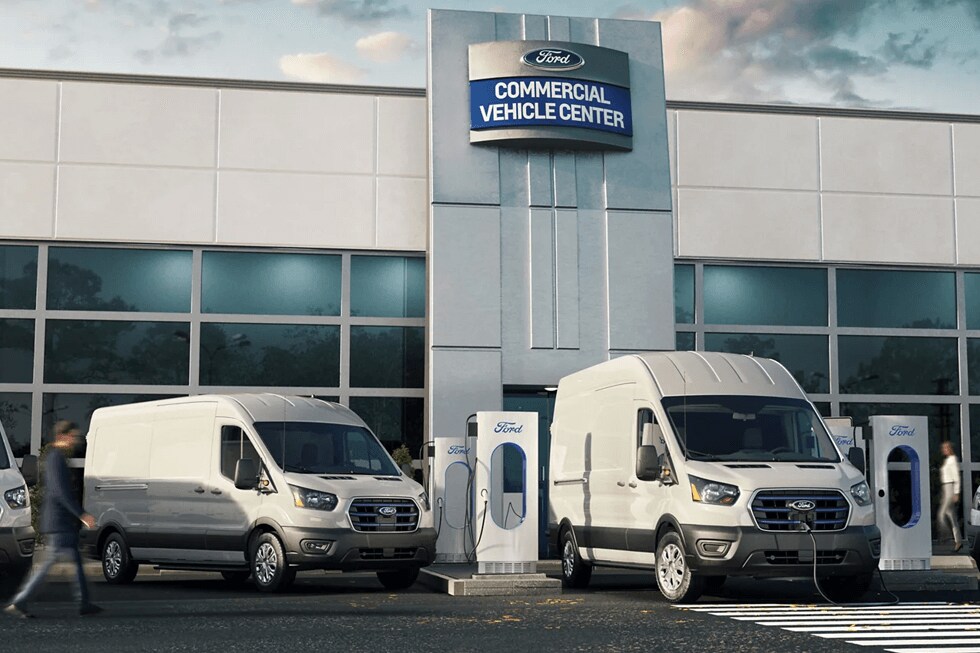 Backed By The Best
We're committed to you and your business. So, when you trust Ford for your commercial vehicle needs, you have the backing of a company that has not only been America's best-selling line of commercial vehicles for 35 straight years,* but one that strives to be a leader in the future of work, including electrification. And we're just getting started.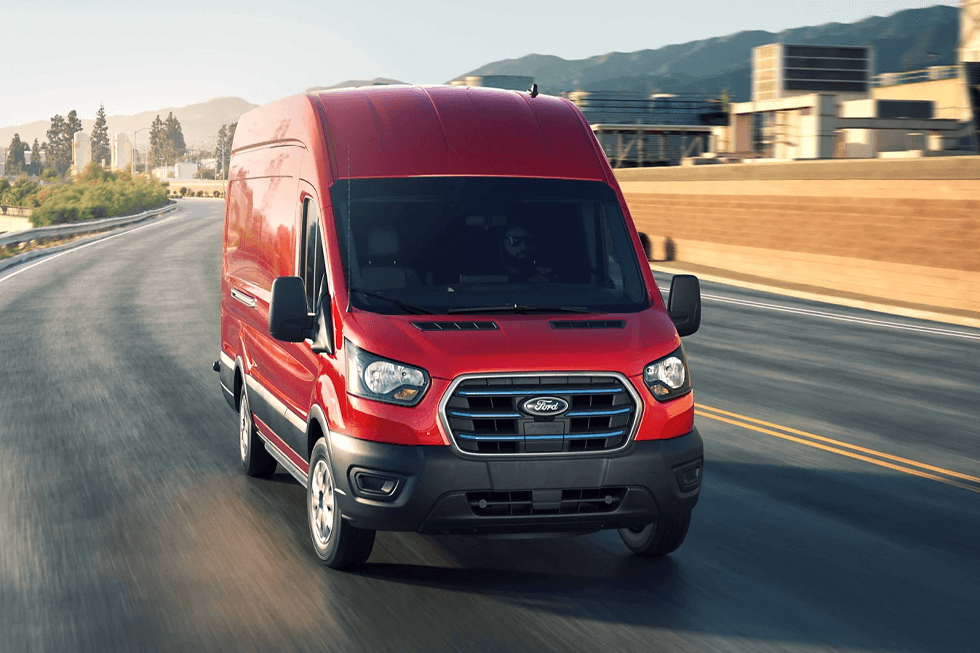 Drive With Confidence
The E-Transit van is designed to offer an impressive driving experience with driver-assist technology that can help keep drivers safe while navigating crowded roads, help improve their driving habits, and help them drive more efficiently.10 It will make you and the people who drive for you feel comfortable and in command and help control your bottom line.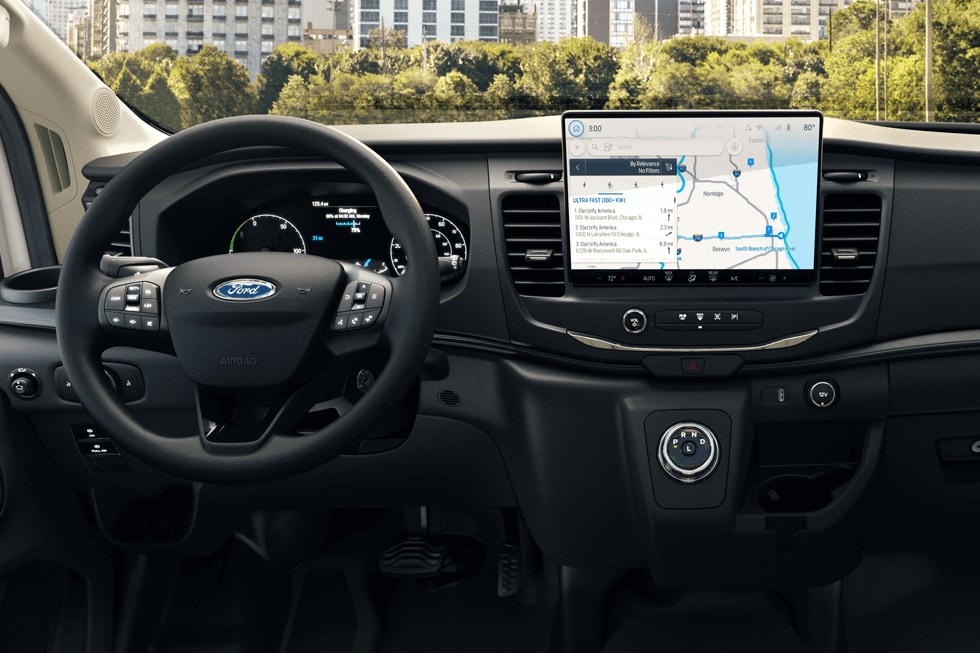 Functional And Accommodating
The E-Transit model was designed to offer a highly functional interior. By redesigning the center console there is even more leg room and improved interior walk-through. The new rotary shifter replaces the manual parking brake lever with an e-brake on the instrument panel.